Tazz's BBQ & Pig Roast ( contract)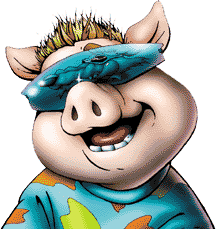 Before booking your party please inform me if a person at your party has FOOD ALLERGIES...Pick your main entree' ;

BBQ Whole Pig..$16.00 Whole Pig & Chicken.$20.00
BBQ Shoulders...$12.00 Shoulders & Chicken..$16.00
Hickory Ribs......$14.00 Ribs & Chicken.$18.00 bbqchicken1/4's......$12.00 Chicken,Shoulders & Ribs..$23.00

Pick 3 Side Dishes; (Add 4th Side For $.75 pp)
(Pick 2....................................................) (Pick 1 )
BBQ Baked Beans Sweet Niblet Corn Cole Slaw
Apple Sauce Green Beans Potato Salad
Sliced Carrots Mixed Veggies Mac. Salad
Add; Mac & Cheese $1.00 per person
I am a mobile catering company, I cook and serve at the location of your choice. I serve in a buffet style line, it is your responsiblity to keep warm items at 135 degrees & cold items below 40 degrees after I leave your event due to (FOODBORNE ILLNESSES).

Please Print , Sign and return this contract to me with a Deposit of $300.00 to lock your party's date.(ALL EVENTS ARE RAIN OR SHINE) Deposits are non-refundable..Also events over $1800.00 , 33% or 1/3 deposit is due to hold event date...Larger deposited are refundable as long as i haven't purchased provisions.. A small service fee will be charged...
( I need to receive a DEPOSIT to lock your date.)
Checks can be mailed to; # of people__________
Tazz's BBQ &
Pig Roast extra side__________
38 Linden St travel fee__________
Taunton. Ma. 02780 7% meals tax__________
(508)942-1170 total for party_______
-deposit____________
total due___________
Name of Party____________
Address _________________
_______________________
_______________________
Telephone #______________
Time of Meal______________
Date of Party_____________
I understand and accept these terms._____________signature